About: Leadership & Staff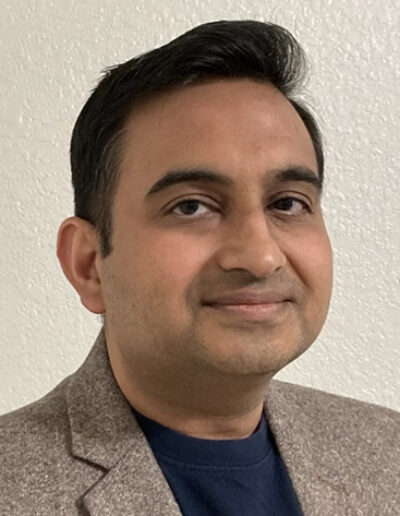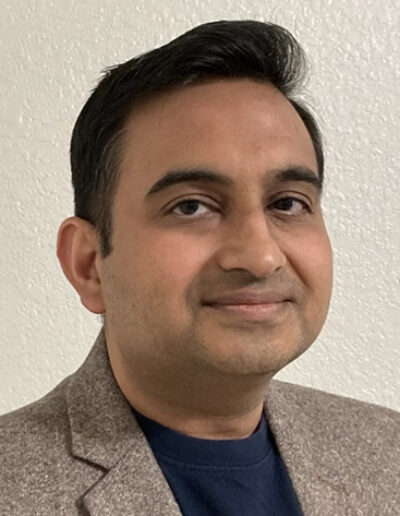 Subbu Sthanu
i2Coalition Group Board of Directors
i2Coalition Position Board of Directors Member
Company VIPRE Security, a Ziff Davis company
Company Position Chief Commercial Officer, Consumer Security
Subbu Sthanu has over two decades of Corporate Strategy, M&A, P&L management and Product Management experience at both emerging and established enterprise software and services companies. He has served on the executive teams of NetIQ, Idera Corp, & BeyondTrust and on the senior leadership teams of IBM, Novell, RSA, & Trustwave with a focus on accelerated growth through organic and inorganic investments.  In addition, Subbu co-founded 2 VC-funded start-ups, Skyflow & Clearedin and has served as a strategy consultant to Akamai, ESW Capital and several other enterprise B2B solution vendors.  Over the last 20 years, Subbu has managed P&Ls with $50M to $700M in revenue in the cybersecurity & cloud market segments, through defining, delivering, managing & exiting over 100 product & service offerings and working on over 50 acquisitions to date. Subbu holds a Masters degree from MIT and a Bachelors with Honors from the Indian Institute of Technology.  
Craig Churchward
i2Coalition Controller
Craig Churchward has seen many aspects of the accounting world from both sides: from the outside looking in from his time with KPMG (a big four accounting firm), as an external auditor, and from the inside looking out from his extensive accounting experience, and finance leadership roles, working for medium-to-large organizations across Canada. While Craig's expertise lies in asset management and taking the financial lead on large capital projects (most recently, the Destination Project, a $300 million dollar building in Southern Alberta, Canada), he is also highly skilled in all aspects of the accounting cycle. Craig has an instinctive ability to look deep into financial processes and accounting policy to find operationally critical efficiencies.
Christian Dawson
i2Coalition Groups Board of Directors Member, Former Board Chair
i2Coalition Staff Co-Founder & Executive Director
LinkedIn
SpeakerHub
Christian Dawson is the Co-Founder of the Internet Infrastructure Coalition (i2Coalition) where he works to make the Internet a better, safer place for the businesses that make up the Cloud. Dawson spent 16 years as an executive at web hosting provider ServInt. While there, he co-founded the Save Hosting initiative, designed to galvanize web hosting providers in their opposition of PIPA & SOPA. He went on to help found the i2Coalition to ensure that those who build the infrastructure of the Internet have a voice in all matters of public policy that affect them. He is a staunch advocate for Internet freedom as a tool for social and economic growth by fostering the growth and expansion of the Internet economy. Dawson served as the Chairman of the i2Coalition Board from 2012 to 2016. As of January 2016, Dawson has joined the i2Coalition in a full-time position as its first Executive Director.
SaveSave
SaveSave
SaveSave
Hilary Osborne
i2Coalition Membership Director
Hilary Osborne is the Membership Director of the i2Coalition. Hilary's role in growing and sustaining i2Coalition has built it into the largest Internet association in North America, and one of the largest in the world. Hilary does this with a dedication to ensuring member companies receive optimal value for their membership. Hilary carries that commitment to her customers into her role as co-founder of the growth consultancy Open Eye, where she is a licensed leadership coach.
SaveSave
Jennifer Price
i2Coalition Chief of Staff
Jennifer Price brings over a decade of experience in sales, brand strategy, project coordination and business development. Her experience involves a variety of diverse roles in various industries including Marketing, Sales and Event Management.
As project manager at i2Coalition, Jennifer provides organizational visibility, working group strategies and communications.
Ann Morton
i2Coalition Senior Policy Director
Jordan Yerman
i2Coalition Staff Copy Writer
Jordan has more than 15 years' international experience in writing, content management, journalism, and communications coordination; balancing clients, deadlines, and time zones. In writing for publications and events, he has created content for airline- and internet infrastructure industry executive audiences.
Anne Shoemaker
i2Coalition Senior Marketing Consultant and Working Group Lead
Anne develops marketing and communications plans intended to broaden awareness of i2Coalition programs, stimulate member engagement in working groups and advocacy efforts, and attract new members. Colleagues call on Anne to bring clarity and impact to messaging, communicating complex topics in a straightforward manner.
Harold Li
i2Coalition Groups VPN Trust Initiative (VTI)
i2Coalition Position Working Group Chair
Company ExpressVPN
Company Position Vice President
Harold Li is vice president at ExpressVPN and part of the company's senior leadership team, working on product, customer experience, business development, and marketing. As a privacy and security expert at the company, he also works closely with advocacy organizations such as the EFF, Center for Democracy & Technology, Fight for the Future, OpenMedia, and the Open Source Technology Improvement Fund.
Li has previously worked at Uber and consulted for HP Enterprise, Qualcomm and Spotify.
David Snead
i2Coalition Groups
Policy Working Group
i2Coalition Position
 Co-Founder, Former Board Chair, & Policy Working Group Chair
Company Position
 General Counsel
David Snead is the General Counsel for cPanel. He is responsible for cPanel's global legal operations and is a member of the company's management team.  In this role, he has principal responsibility for customer-facing agreements, regulatory compliance, vendor and partner negotiations, intellectual property, brand communication, mergers and acquisitions, legislative and international business issues. David has provided advice and counsel to technology companies since 1995 beginning with a practice based on technology exports.  Since 1999, his practice has focused exclusively on the Internet infrastructure industry.  Since his practice began, he has worked in large firms, as in-house counsel, and as a solo practitioner.  In 2011 he co-founded the Internet Infrastructure Coalition (I2Coalition), an advocacy organization for the Internet infrastructure industry.  One of the earliest opponents of the Stop Online Piracy Act, the i2Coalition has developed into a voice for a previously unrepresented industry.  He manages the group's global public policy portfolio.  David received his J.D. in 1991 from Georgetown University Law Center and his B.A. in 1987 in International Affairs from Trinity University in San Antonio.  He is a member of the bars of the District of Columbia and State of New Mexico.
SaveSave
Wendy Seltzer
i2Coalition Group Board of Advisors
i2Coalition Position Board of Advisors Member
Company World Wide Web Consortium (W3C)
Company Position Policy Counsel
Wendy Seltzer is Policy Counsel to the World Wide Web Consortium (W3C), where she leads the Technology & Society Domain's focus on privacy, security, web payments, and social web standards. As a visiting Fellow with Yale Law School's Information Society Project, she researches openness in intellectual property, innovation, privacy, and free expression online. As a Fellow with Harvard's Berkman Center for Internet & Society, Wendy founded and leads the Chilling Effects Clearinghouse, helping Internet users to understand their rights in response to cease-and-desist threats. She serves on the Board of Directors of The Tor Project, promoting privacy and anonymity research, education, and technology; and the World Wide Web Foundation, devoted to achieving the world in which all people can use the Web to communicate, collaborate and innovate freely. She seeks to improve technology policy in support of user-driven innovation and communication. Wendy speaks and writes on copyright, trademark, patent, open source, privacy, and the public interest online. She has an A.B. from Harvard College and J.D. from Harvard Law School.
Nart Villeneuve
i2Coalition Group Board of Advisors
i2Coalition Position Board of Advisors Member
Company FireEye
Company Position Senior Intelligence Researcher
At FireEye, Nart Villenueve focuses on cyber-espionage and the criminal underground. Nart's research, including prior work at Trend Micro and the University of Toronto, led to the discovery and documentation of multiple malware-based espionage campaigns, in-depth reports on cybercrime networks and technical analysis of Internet censorship and surveillance regimes.
Michael Petricone
i2Coalition Group Board of Advisors
i2Coalition Position Board of Advisors Member
Company Consumer Technology Association (CTA)
Company Position Vice President Of Government Affairs
Petricone is responsible for representing the CE industry's position before Congress and the FCC on critical issues such as Internet freedom, wireless spectrum, and high-skilled immigration. He is a frequent speaker on policy issues impacting the innovation industry. He has been frequently listed as one of DC's top technology lobbyists.
Petricone received his law degree from Georgetown University Law Center and his undergraduate degree from Tufts University.
Liam Eagle
i2Coalition Group Board of Advisors
i2Coalition Position Board of Advisors Member
Company The 451 Group
Company Position Hosting And Cloud Research Manager
Liam Eagle covers the Service Provider space for 451 Research, focusing on web and application hosting, managed hosting and cloud infrastructure. His research focuses in part on the adaptation of traditional hosting technologies and models to accommodate emerging needs. These include web presence SaaS, the focus on web professionals and the channel market for cloud infrastructure. Liam has closely covered the hosting market for more than 10 years, giving him a front-row seat for many of the transformative trends that shaped the business, including the emergence of virtualization and cloud technologies, and the development of the hosting market's partner ecosystem.
Prior to joining 451 Research, Liam was editor-in-chief at the Web Host Industry Review, where he managed a full-time editorial staff of four, along with dozens of freelancers and other contributors. In several years as co-chair of HostingCon, he built the educational program for one of the industry's most highly regarded and well-attended events. Liam has spoken at the Hosting and Cloud Transformation Summit, HostingCon, Parallels Summit, Open-Xchange Summit and other industry events. He holds a bachelor of journalism degree from Ryerson University in Toronto.
SaveSave
SaveSave
SaveSaveSaveSave
Jeanine Wright
i2Coalition Group
Board of Advisors
i2Coalition Position Board of Advisors Member
Company Position
 General Counsel
Jeanine Percival Wright is the General Counsel for ZestFinance, a company specializing in assisting the lenders with machine learning. Previously she was Director of Legal Affairs at True Religion Brand Jeans. Before True Religion, Jeanine was the General Counsel of Media Temple, a web hosting company in Culver City, California. As General Counsel, Jeanine built a legal department from scratch, oversaw all of Media Temple's legal issues and led the legal team that successfully sold Media Temple to GoDaddy at the end of 2013.
Prior to joining Media Temple, Jeanine was an attorney with the Entertainment & Media group at Robins, Kaplan, Miller & Ciresi L.L.P., primarily practicing in the areas of entertainment, employment, new media, intellectual property and commercial litigation. Jeanine earned her J.D., the order of the coif, from USC in 2006. Immediately after law school, she clerked for the Honorable Manuel L. Real, United States District Court, Central District of California. She went to UCLA for undergrad.
Jeanine is very involved with the Beverly Hills Bar Association, regularly volunteers at the Santa Monica Homeless Shelter, and represents victims of domestic violence pro bono.
Erik Martin
i2Coalition Group
Board of Advisors
i2Coalition Position Board of Advisors Member
Erik Martin is the VP of Marketing for video chat app Airtime. He has worked previously for Depop, a social shopping app, and co-working space WeWork. Involved with Reddit from 2008 – 2014, former General Manager Martin oversaw Reddit's growth into a community of communities with more than 6 billion page views a month. Named by TIME magazine to their 2012 list of "The 100 Most Influential People in the World," and by Adweek to their "Adweek 50″ list of top innovators. In 2013 WIRED named Martin one of their "Tech Titans" from the last 20 years. Martin is also an outspoken supporter of protecting internet freedom and innovation and serves on the Internet Infrastructure Coalition advisory board. Martin also recently launched Assholes On Demand a pro bono service that helps senior citizens and other underserved communities sort out customer service problems with big companies. Prior to Reddit, Martin advised on digital strategy for a wide range of film, music, TV and consumer brand companies. Before his internet addiction fully took hold, Martin worked as a documentary filmmaker. Originally from Chapel Hill, NC, Erik graduated from Tulane University and lives in NYC.
SaveSave
SaveSave
The i2Coalition's work is supported by a membership compromised of leaders in the Internet infrastructure community. i2Coalition members receive detailed, monthly policy reports, benefits from other members, access to special events, and more?