Working Groups & Initiatives: The DNA Working Group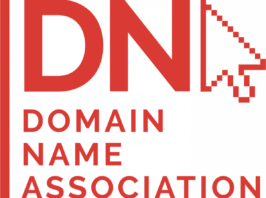 The DNA began as a trade association for the domain name industry to promote growth and innovation, communicate the benefits of domains, and provide resourcing and networking opportunities. The DNA merged with the i2Coalition in 2020 to further its mandate and together provide an even stronger voice for those who build the Internet.
A domain is more than just a name…
Domain names are powerful, enabling technology—aiding billions of Internet users to find what they are looking for, transact, connect, and communicate daily. The utility, benefit, and innovation possible using domain names is virtually limitless.
Domain names are unique addresses on the Internet used to identify websites. With the introduction of non-traditional domain name extensions, businesses and marketers now have more options than ever to incorporate domain names in their branding strategies.
The DNA Working Group has three main goals

Awareness
Increase awareness of domain names and share the value they provide as a primary tool for users to navigate resources on the Internet, while showcasing broader and innovative uses of domain names.
Adoption
Foster a healthy domain environment, increase adoption of domain names, and ensure they're accepted across browsers, web forms, and other digital vehicles.

Access
Provide access to expertise and resources, enabling domain name stakeholders, DNA members, and partner organizations to collaborate, share knowledge, and innovate to solve the crucial commercial issues facing the domain name industry.
The i2Coalition's work is supported by a membership compromised of leaders in the Internet infrastructure community. i2Coalition members receive detailed, monthly policy reports, benefits from other members, access to special events, and more?