USMCA Trade Deal: i2Coalition Statement of Support
The Internet Infrastructure Coalition (i2Coalition) has renewed its ongoing support for the digital chapter found in the U.S.-Mexico-Canada Agreement (USMCA), ahead of the upcoming vote in the House of Representatives.
The i2Coalition is the voice of those businesses who build the internet. We represent cloud providers, data centers, domain registrars, registries, web hosts, payment processors, software developers, and other foundational Internet enterprises. The digital chapter of the USMCA is a strong successor to NAFTA, and a step forward for the Internet's infrastructure.
The agreement that was recently announced by the White House between the administration and the Democratic Congressional leadership, appears to leave intact the core digital provisions of the trade agreement, for which i2Coalition and its members have fought.
The vast majority of the Internet's infrastructure providers are small businesses and startups. We seek to ensure they are provided a similar legal framework from country to country, which helps them compete in an increasingly global ecosystem.
In short, the inclusion of digital trade protections in trade agreements gives Internet providers the certainty they need to compete globally.
David Snead, co-founder and policy working group chair of the i2Coalition, said:
"At the heart of it, it is the intermediary liability provisions for copyright and other user-generated content that are so essential to how we effectively manage digital trade. This agreement serves to harmonize the agreement with U.S. law, while requiring changes to Mexican laws that currently hold Internet infrastructure providers liable for the actions of users. 

"In addition, the prohibition on the imposition of customs duties and other similar measures on digital products that are distributed electronically will also ensure continued economic growth and innovation in North America and worldwide.

"Likewise, the provisions that limit mandatory disclosure of source code, and prohibit data localization, are key to vigorous online commerce and innovation. To the extent that this agreement forms the template for future U.S. trade agreements, the future looks promising."
Just as i2Coalition advocated for the digital trade language included in the U.S.-Japan trade agreement, which Japan has now ratified, we seek the same positive progress with the digital chapter of the USMCA.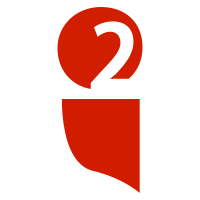 For more information and media interview requests, please contact i2Coalition Communications Manager, David Hamilton at [email protected].