i2Coalition Member Spotlight Q&A: Surfshark
Surfshark is a prime example of a Virtual Private Network (VPN) provider that puts user security and privacy at the core of its business. It has more than 3,200 servers worldwide and the backing of parent company Nord Security, one of the biggest innovators in the industry. While it might currently be best known  for its popular VPN service, Surfshark also offers a data leak detection system, a private search tool, anti-virus software, and more.
Surfshark is also a member of the i2Coalition and the VPN Trust Initiative, the industry-wide initiative focused on promoting privacy and security through VPNs, and establishing standard practices for VPNs that foster trust.
We had a chance to ask Surfshark CEO Vytautas Kaziukonis some questions about how the company grew so quickly, how it provides its customers more than a typical VPN, and why it was important for it to join the VTI.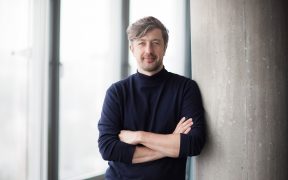 The i2Coalition: Surfshark is a giant in the VPN space, and I think a lot of people will be surprised to know it started in 2018. To what can you attribute this enormous growth?
Vytautas Kaziukonis, CEO of Surfshark: We attribute our speedy growth to the product positioning we took right from the start. Being one of the pioneers of a humanized approach towards VPN solutions back in 2018, we put a lot of effort into developing a product that is both easy to use and simplifies digital security to make it accessible to all. 
By listening to our users' needs, we continue developing a product that defeats the test of time and provides solutions needed to counter the ever-expanding cyberthreat landscape. Ultimately, none of this could have been possible without our exceptional and motivated team. The humble and supportive work culture we've established here at Surfshark is one of the reasons why this growth has been so exponential.
i2C: I find it really amazing to see Surfshark expand on privacy and security with the introduction of Surfshark One, which incorporates the VPN, Antivirus, a private search engine, breach alerts, and more. A lot of these services have been offered as separate solutions until now. What places a VPN like Surfshark in a good position to offer all these things? For instance, might VPNs have a better sense of the threat landscape than some more traditional antivirus providers?
VK: Surfshark has the advantage of being more agile than, for example, Antivirus giants that have been established in the industry for a long time and continue to provide the same product. We do not seek to follow the trends but instead offer a tool combination that would adhere to cybersecurity's complex issue, not limiting itself to computer viruses.
A truly private and safe online experience also requires tools that can anonymize your data, such as VPN or Surfshark Search, and also something that can notify users in case their data is breached or leaked, namely Surfshark Alert. We also have a strong R&D department that monitors any upcoming threats that could require a new tool for our users to protect themselves. We understand that people want a one-stop solution, and our team constantly works to make Surfshare One as balanced and whole-rounded as it can possibly be.
i2C: The Surfshark Alerts service provides notifications if a user's personal info is leaked in a breach or found in a database. Could you give us an idea of how you know if a user's data might be compromised? And do you give them specific steps to take if they're part of a data breach?
VK: Surfshark Alert is a great addition to our Surfshark One product family that helps users protect their sensitive information from the wrong hands. It monitors data breaches looking for your credentials and informs you if you're breached. This way, you can immediately take action and safeguard your online accounts.
In the unfortunate event that users' data is breached, we send a notification that informs them of the basic steps one can take to secure their account. These include advice such as changing the email's password, force logging out of all devices, and being cautious of suspicious emails, which may be phishing attacks.
Beyond this, we also have a whole research hub dedicated to educating people about cybercrime and its prevention. We have created both statistical resources, as well as more practical tools that show possible scenarios how leaked data can be used by threat actors, as well as a whole interactive game teaching cybersecurity and behavior online to young children.
i2C: The i2Coalition is the trade association providing a voice for the techies who build the Internet and its underlying infrastructure. Our VPN Trust Initiative has made a lot of strides in promoting privacy and security through VPNs, and establishing standard practices for VPNs that foster trust. Why did you think it was important for Surfshark to join up with our group?
VK: Surfshark has always stood for greater industry standards and sought higher accountability to millions of users who trusted us with their privacy and security online. We were keen on joining the i2Coalition due to the rising danger of the decentralized VPN industry, which has seen many products with obscure privacy policies and practices.
Surfshark values transparency above all, and The VPN Trust Initiative (VTI) is an authoritative consortium able to set high industry standards for trust, risk, consumer understanding, and data collection, one of the most sensitive issues of the current day. The call for top-notch consumers' data safety fully aligned with Surfshark's existing practices and goals. Thus it was important for us to support this mission and continue working together towards a safer internet.