Area 1 Security Joins i2Coalition
The following is a guest post by Oren Falkowitz, CEO of Area 1 Security about joining the i2Coalition.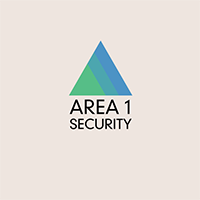 Every aspect of our lives, businesses, and governments has come to rely on the Internet.  As the global communications infrastructure responsible for connecting people to the information and resources they need, when they need it, the Internet was designed to be open and free. Few things are more vital than protecting this information flow that has become a lifeline to so many around the world and ensuring all people can easily and safely connect, share, and transact.
The i2Coalition provides a great forum to collaborate and bring issues to light that threaten the integrity of the Internet's ecosystem. The i2Coalition's mission to bring all the players together is vital to ensuring we have a clear and complete view of the threats we are facing.
Protecting the Internet is no small feat; it will take all of us working together in an open and transparent manner towards this common goal.  As a company at the forefront of stopping the delivery of targeted attacks, we're excited to work with the i2Coalition and its members. Area 1 Security will contribute to the dialogue, advocate on the key issues important to us all, and work to advance the transparent information sharing needed to improve and sustain the Internet's security and privacy for years to come. We will bring light to the most pressing cybersecurity issues, so we can truly understand the risks we are facing and improve our ability to keep the Internet safe.
When the Internet and its core infrastructure can be trusted, everyone benefits, so we are eager to forge the relationships within the i2Coalition and beyond that will help us all realize this goal. For more information on how we can work together to stop attacks that originate on the Internet from ever reaching their target destinations, please visit us at www.area1security.com or reach out to me directly at [email protected]