i2Coalition December 2020 Legislative Brief
OUTLOOK
Presidential Transition. On December 14 the Electoral College formally confirmed that Joseph Biden will be the next President of the United States, giving him a solid electoral majority of 306 votes to ratify his victory in the November election. While its official start was initially delayed, the Biden transition is now fully operational and accelerating toward a January 20 inauguration ceremony at the U.S. Capitol which will include COVID-19 precautionary procedures. President-Elect Biden has announced numerous nominations for his Cabinet and top White House staff. So far President Trump's multiple legal challenges to the validity of Biden's victory have been rejected in the courts, including the U.S. Supreme Court. As required by the U.S. Constitution, the House and Senate will meet on January 6 to count the electoral college votes delivered by the states and confirm officially the winners of the Presidency and Vice Presidency. The new Biden Administration faces immediate and substantial public health and economic recovery challenges posed by the surging COVID-19 crisis. Government and public health officials hope significantly to contain the pandemic by mid-2021 through massive, calibrated administration to citizens of an expanding number of approved vaccines.
Lame Duck Congress. In the post-election, lame duck session in December Congress has been working on an omnibus bill to fund the government and negotiating a new COVID-19 economic relief package with targeted completion of both measures by December 18, when current stopgap funding runs out. If it misses that deadline, Congress plans to stay in Washington until the deal is done. Control of the U.S. Senate in the next Congress will be determined after a January 5 runoff election for both Georgia Senate seats. Republicans need to win only one of the seats to maintain Senate control. The House, to be much more narrowly controlled by Democrats in the next Congress, has conducted its internal elections for leadership and committees and has released a 2021 Congressional Calendar.
Tech Policy Priorities. Antitrust oversight of the tech sector and bipartisan calls for Section 230 repeal or reform continued to make headlines in December. President Trump issued a veto threat against the National Defense Authorization Act (NDAA) if it does not contain a repeal of Section 230. While to date no Section 230 reform bills have passed in the 116th Congress, strong bipartisan support exists to amend the statute in the next Congress. Other anticipated tech policy priorities of the incoming Biden Administration include continued antitrust scrutiny of Big Tech, federal data privacy protections, and renewed focus on broadband funding and expansion to close the digital divide. Details of President-elect Biden's approach to the tech sector will become clearer after he completes naming the top officials with tech policy responsibility in his Administration, including the NTIA Administrator and Commerce Secretary, and other White House senior domestic and global policy staff.
Section 230/Intermediary Liability. Section 230 reform is a major bipartisan priority for tech policy leaders in the next Congress. In December Senator Lindsey Graham (R-SC) proposed that a firm deadline be set in law (January 1, 2023) by which Congress must have amended Section 230 or else it will automatically sunset. Also, In the last days of the 116th Congress, Reps. Jan Schakowsky (D-Ill.) and Greg Steube (R-Fla.) circulated a letter urging that an amendment be added to the omnibus funding bill that would prevent use of funding to negotiate, enforce, or agree to the Section 230 related-language in the USMCA. They also seek to bar inclusion of Section 230-like provisions in any future trade agreements. This amendment is not currently expected to be added to the omnibus and is seen as a "marker" for legislation in the next Congress.
Copyright. Senator Thom Tillis, Chair of the Senate Judiciary IP Subcommittee, announced he would release his Discussion Draft legislation on December 18 that would broadly rewrite the Digital Millennium Copyright Act (DMCA). If Republicans retain control of the Senate, Chairman Tillis will initiate additional DMCA reform hearings to advance this legislation which would, among other things, significantly change the DMCA's Section 512 safe harbor framework and impose a series of new regulatory requirements on tech companies created by the Copyright Office in tandem with NTIA and other agencies to battle online piracy.
Federal Privacy. The 116th Congress built more bipartisan support for drafting a comprehensive federal data privacy law but sticking points in the debate blocked action (private rights of action and preemption). Additional hearings on comprehensive federal data privacy legislation are expected in the next Congress. Under the Biden Administration the Commerce Department staff intends to continue talks with their EU colleagues to address transatlantic data flows. The Senate Commerce Committee held a hearing about the US-EU Privacy Shield and the future of transatlantic data flows on December 9. The FTC is expected to intensify data privacy enforcement efforts directed at tech companies during the new Biden Administration.
Antitrust/Competition. On December 9, the FTC and a group of 46 states filed broad antitrust lawsuits against Facebook. The state of Texas and 8 other Republican-led states filed an antitrust lawsuit against Google on December 16 focused on the company's power in the advertising technology market. A different set of states led by Colorado and Nebraska reportedly will file an additional antitrust suit against Google regarding its dominance in search.
Broadband. President-elect Biden has engaged with Congressional Democrats on plans to dramatically increase federal spending on broadband deployment. Biden considers "universal broadband" to be part of his economic recovery agenda. Democrats hope to build bipartisan support in the next Congress for large federal investments in broadband access and infrastructure, focusing substantially on rural and low-income areas, and underscoring how the rapid online societal transitions during COVID-19 highlighted even more the need to address the digital divide in America.
For more in-depth updates on Internet policy that impact your organization, please contact us about joining the i2Coalition.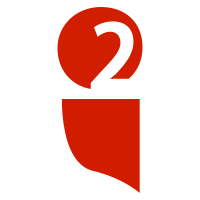 (Header photo by Joshua Sukoff on Unsplash)