i2Coalition Sponsors Internet Governance Forum USA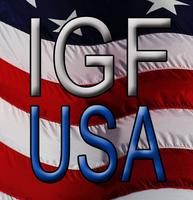 I'm excited to announce that the i2Coalition is a sponsor of the Internet Governance Forum USA! The event will be held this Wednesday, July 16 at George Washington University in Washington, D.C. from 8:30 AM – 7:00 PM.
The daylong conference will bring together industry experts to discuss best practices for a multistakeholder process in Internet governance and a path forward. It is also a great opportunity to connect with allies and continue to establish partnerships in our common goal of supporting a multistakeholder process.
i2Coalition Public Policy Working Group Chair David Snead will be speaking on the "Big Data, The Internet of Things, Privacy and Trust" panel in the afternoon. Other topics that will be covered throughout the day include net neutrality, human rights in the Internet governance debate, the evolution of the Internet governance ecosystem, ICANN, and more. A detailed agenda is available online.
The forum is free, but registration is required. Register today! Please help spread the word and share the information with your networks and through social media. I hope to see you on the 16th!