i2Coalition's 2019 Washington, D.C. Fly-In Recap
On September 24-25, i2Coalition's 2019 Washington, D.C. Fly-In, brought together many of our i2Coalition members from around the world together to discuss the issues most important to their businesses. i2Coalition is the singular voice of the Internet's infrastructure, and during our yearly Fly-in, our members added their voices and helped us fight for the continued growth of the Internet, as a platform for prosperity and free communication.

Over two days, our delegation of Internet infrastructure leaders met with Congressional officials, executive branch staffers, members of government organizations, and key policy influencers to stand up for the industry that drives online commerce.

We drove home key points such as:

Protecting intermediary liability for Internet Infrastructure providers: Section 230 of the Communications Decency Act enables service providers to promote freedom of speech online, and that users of these services are punished for illegal actions rather the providers of these services. Without Section 230, service providers would have to defend every user of the service, raising the price and eliminating any sort of free tier of service that we're used to, with Internet services.
Providing fair access to global markets: Protectionism threatens $400 billion in ICT-enabled service exports annually. Through its work with USTR and on the digital trade chapters of the United States–Mexico–Canada Act (USMCA), the i2Coalition has been fighting for open access to digital markets.
Keeping WHOIS data private but accessible to those who need it: The address, telephone number, and email address associated with a domain, used to be public and regularly exploited by those perpetrating fraud. As we work to ensure proper access to this data for law enforcement and other legitimate interests, we fight to prevent a return to the problematic past.
One of the other aspects of our trip to Capitol Hill was that we could provide specific information to lawmakers to inform their policy. As Internet infrastructure providers, we maintain a very important part of the Internet ecosystem and economy, and seemingly small changes can have huge impacts downstream. We recognize that there are problems that exist on the Internet, and we're able to suggest policies that eliminate the bad without taking away the good. If there's a problem that requires a scalpel, we should not take a sledgehammer to it.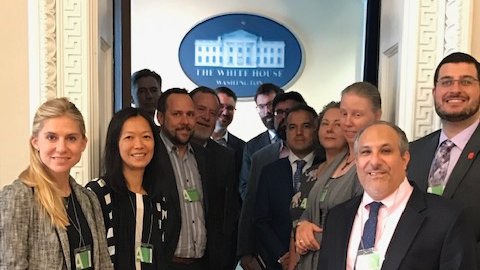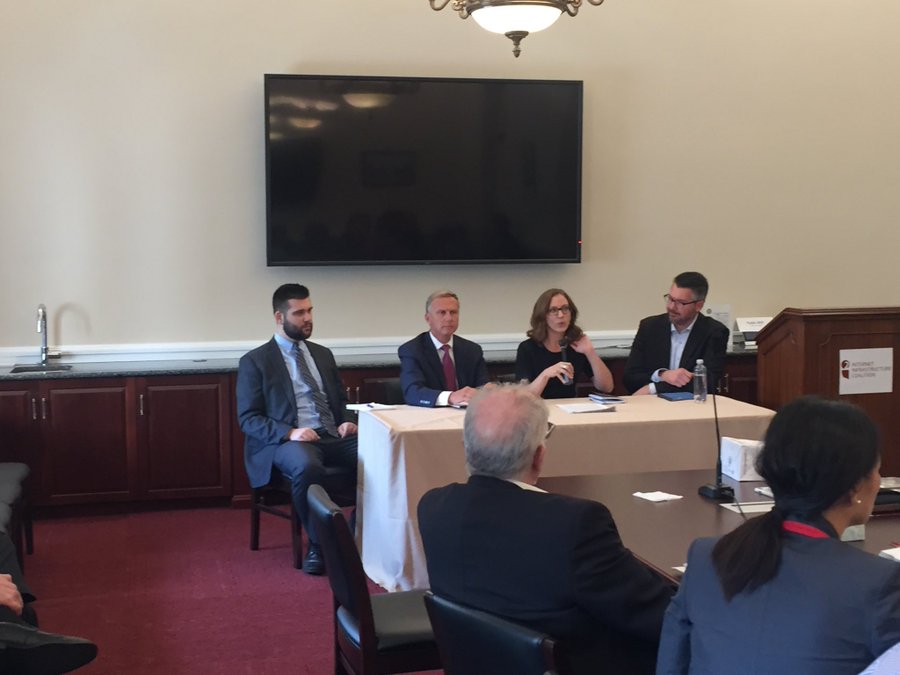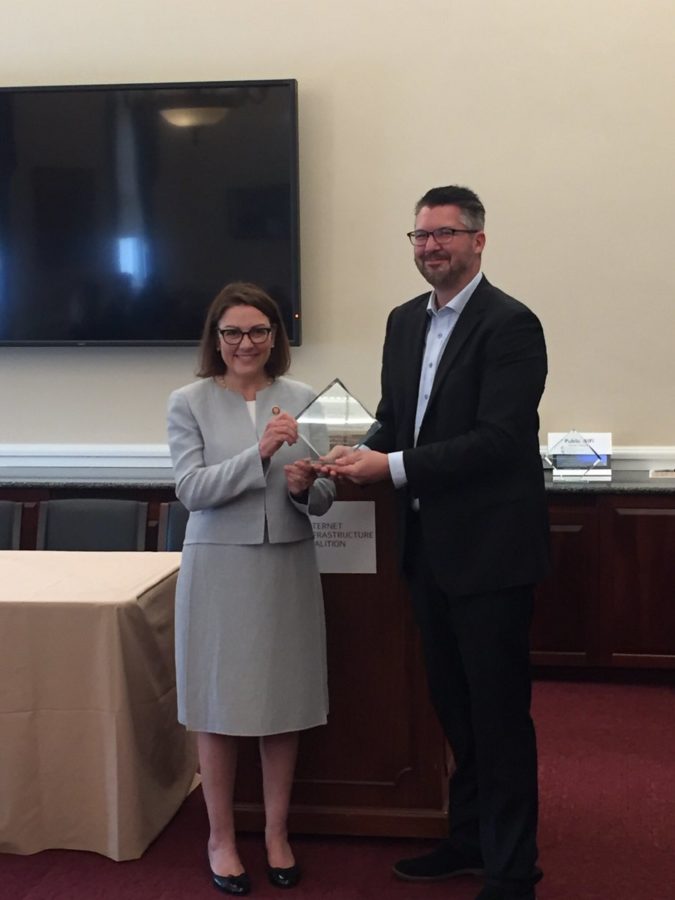 We were also pleased to celebrate the work of many people who have made positive contributions to our industry. This included presenting Will Hurd (Rep. R-TX) and Representative Suzan DelBene (Rep. D-WA) with our Champion of the Internet Award. We also presented Darcy Southwell with the i2Coalition Community Leadership Award.

We'd like to sincerely thank all the members for taking the time to come out. In addition, we'd also like to thank Twin Logic Strategies for their organizing work and sponsoring our Diversity & Inclusion in Tech Reception, as well as Cheval Capital for sponsoring closing cocktails at the Hawk 'n' Dove bar.

The i2Coalition Congressional Fly-In helps us to meet face-to-face with each other and make important connections, but it's just one part of our organization's continuing, year-round work on issues important to our industry and the Internet as a whole.