Join Us For DC Talks
Hacking Accountability in Internet Governance w/ ISOC-DC!
The i2Coalition will be hosting an DC Legal Hackers MeetUp in conjunction with the Washington DC chapter of the Internet Society. The meet up with be focused on  Internet Governance and has a great line up.
ISOC-DC and DC Legal Hackers proudly present: "Hacking Accountability in Internet Governance". The event will be held on Thursday, February 4th, 2016 6 PM to 9 PM at WeWork Chinatown (718 7th St NW, Washington, DC).
This event will reflect on the accountability discussions that has been occurring with respect to the IANA transition to discuss internet accountability in general. This salon-style session will use the IANA accountability debate to try to create 10,000-foot solutions.
Speakers:
Moderator: 
David Snead, Policy Chair and Chairman of the Board, i2Coalition
---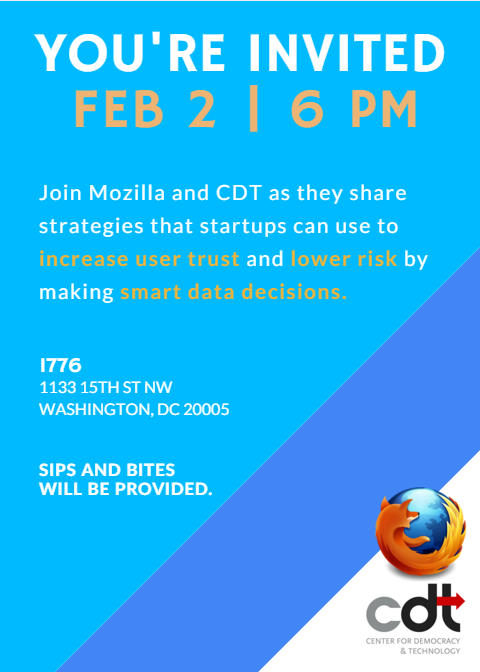 Join Mozilla and CDT as they share strategies that startups can use to increase user trust and lower risk by making smart data decisions.
Sips and bites will be provided.Our new Executive Director, Christian Dawson, will be speaking at 1776 2/2/16 on good procedures for data handling needing to scale for small businesses and startups.
---
We also have a very busy March coming. We'll be back with more info on that near the end of February.