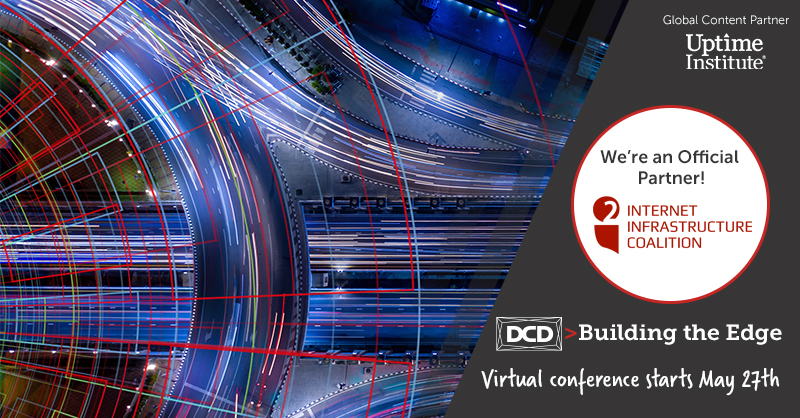 On May 27-28, 2020, join us for the DCD>Building the Edge, the global virtual conference featuring 16 interactive webinars spanning the world of edge infrastructure and investment. The virtual conference will bring together the top thinkers and doers on the edge to share their insights on the question – will the COVID-19 pandemic precipitate a rapid expansion of edge?
Network infrastructure has been pushed to the limits as nationwide "lock-downs" see an explosion in cloud usage, video conferencing and other bandwidth hungry applications. Many fear that the internet in its current form may break and that a more decentralised approach to digital infrastructure is quickly needed. Edge is here and now, but such is the scale of the infrastructure requirement that there will be many collaborators.
DCD brings together the top thinkers and doers on "edge" for a free-to-view virtual conference, DCD>Building the Edge VIRTUAL, to discuss the evolution of edge ecosystems in different parts of the world, the new software and IT stacks in development, the infrastructure layer and who the front-runners will be. The agenda will look at the impact of 5G, mobile edge cloud, and the effects of data gravity and velocity on the new network architecture.
As an official partner of DCD>Building the Edge VIRTUAL, our members can request one-to-one meetings with industry leaders, engage with peers during virtual roundtable discussions, and participate in live Q&A with more than 30 expert speakers.
Don't miss this incredible virtual event: