SiteGround joins the i2Coalition
The following is a guest post from Tenko Nikolov, CEO of SiteGround.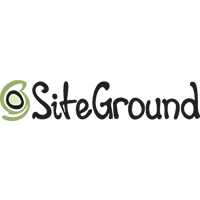 I remember back in 2011 when the anti-SOPA campaign was in full swing.  I feared that the web companies were the only ones standing against this threat of unseen censorship over the internet usage, that we had no chance against much older and more organized stakeholders with years of experience in lobbying for legislation changes that were in their favor.
However, as you probably remember, the anti-SOPA campaign became really massive and was widely backed up by millions of web users in just few days. Thus the legislation never made it.  This was great, as it kept the internet the way we, as a web hosting provider, and you, as users, loved it: free of censorship, unbiased and non-discriminative but still effectively regulated against copyright infringements.
Although SiteGround was actively involved in the anti-SOPA actions and we even made a special campaign to inform and engage our customers, just until recently we have not officially worked together with other companies in the web industry towards the goal to keep the internet as free and as beautiful as it is.
Now we have made a big step in this direction and we are already a proud member of i2Coalition. The coalition is formed by a group of companies which are the backbone of the web, including internet providers, domain registrars, data center operators and web hosting providers. Some of the most well-known names in the industry, like Google, Parallels and Amazon, are backing up the coalition together with many of the companies we work and shared values with, like cPanel, SingleHop, Tucows, and many other hosting providers like us.
Apart from the impressive member list what really made me take the decision to join the coalition was the fact that it has been really active and successful during the years after SOPA. It had brought and defending multiple times the standpoint of our industry: that internet freedom should be protected, when important legislation changed concerning the internet usage were discussed by the US authorities.
Seeing the i2Coalition has gathered so many companies and has been successfully defending the ideas that I personally believe in, makes me feel more confident that we, as an industry, are on the right track of defending the Internet freedom and that our voice will be taken into consideration.
SiteGround is a leading web hosting company that is specifically known for its approach to offer website owners high security for their online presence and at the same time freedom to use all applications and tools they require for their websites.