SXSW: i2Coalition is headed to Austin this March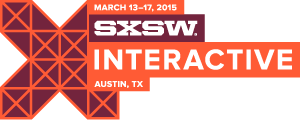 SXSW Interactive is less than 5 months away! Every year thousands of tech enthusiasts travel to Austin, Texas to see the newest technologies, listen to great music, and learn from experts about the latest happenings. Since we launched in 2012, the i2Coalition has been excited to actively engage at SXSW every year. We're looking forward to being there to represent the Internet infrastructure again in 2015!
We're proud to announce that our "Government Surveillance: How You Can Change It" panel will be featured at SXSW! The panel will include i2Coalition Chair Christian Dawson and Ben Young from member company Peer 1 Hosting. Rep. Zoe Lofgren (D-CA), who was a recipient of our "Champion of Internet Innovation" award earlier this year, and Harley Geiger from Center for Democracy & Technology will also be on the panel. Hope you can join us if you're in Austin!
Learn more about our panel:
Government Surveillance: How You Can Change It
Governments have a duty to protect their citizens, but recent disclosures about Americas surveillance practice's worldwide highlighted a need for reform. The balance in too many countries has tipped too far in favor of the state and away from the rights of the individual – rights that are enshrined in our Constitution. We have seen a lot of change in attitude, but is it enough to restore trust among users and confidence of citizens around the world? The panel will discuss the need for the technology community to push reform. While efforts are underway, the PATRIOT Act must be reauthorized by May 2015. Learn what we must reform to protect the Internet and privacy rights.
Will you be at SXSW? If you're a member or looking to learn more about the i2Coalition, please contact us at [email protected] to share your SXSW plans with us. We'd like to connect while we're in Texas! Attention members: If you're having any events there, please contact us with the details, so we can help promote them!