Celebrating a Decade of Advocacy
The i2Coalition ensures that those who build the infrastructure of the Internet have a voice in public policy
By Christian Dawson
The Internet Infrastructure Coalition ("The i2Coalition") celebrated its 10-year anniversary in style with a wide variety of activities, including a Fly-In that focused on industry members meeting with Congressional and Biden Administration stakeholders, the presentation of the Champion of the Internet awards, an op-ed in The Hill newspaper, and a keynote speech by actress and comedian Julie Nolke whose YouTube channel and viral series "Explaining the Pandemic to my Past Self" garnered 50 million total views. WHEW!
The i2Coalition has succeeded and grown over the past ten years by organizing people around central messages that are member-focused and member-led. The companies that make up the Internet's infrastructure have come to understand that if they don't have a seat at the table in legislation, problems will get solved at their expense. The i2Coalition organizes that seat at the table for them and keeps them in control of their message. The Internet's infrastructure is as innovative as it was when we started, but we hope that the i2Coalition has helped it grow up a little and find its unique and singular voice.
We were delighted to honor our Congressional champions, Representatives Darrell Issa and Anna Eshoo  with the Coalition's Champion of the Internet award. As Internet infrastructure providers, we are best positioned to explain to policymakers how the technology works and that their well-intentioned proposals to fix problems can undermine the functioning of the Internet ecosystem. And Congresswoman Eshoo and Congressman Issa, both tech allies and industry supporters, approach policymaking thoughtfully and collaboratively, always looking for solutions that accomplish policy goals and make it possible for small and medium-sized Internet infrastructure businesses to continue operating at scale.
Since its inception, the i2Coalition has focused on leveraging the technical expertise of its membership to empower alliances with other like-minded stakeholders and ensure that an educated appreciation of the nuts and bolts of how the Internet works inform policymaking. To recognize key members who have made significant contributions to these efforts, we proudly presented our Karl Zimmerman Internet Entrepreneurship award to Jon Berry, President and Owner of Green Olive Tree, and its Ron Yokubaitis Community Leadership Award to Tobias Sattler, Founder, and Author of CyberSec and former Executive at united-domains.
During the second day of our Fly-In, we were excited to feature at our awards ceremony our guest speaker, Julie Nolke. In her keynote speech, Julie shared her pathway to success and how the Internet provided another route to reaching an audience bypassing the traditional gatekeepers. Julie and I also had a one-on-one chat that allowed the i2Coalition membership to understand more clearly how important the Internet has been to her success.
The i2Coalition Hill op-ed ran the afternoon before our members came to town and set the stage for the membership's advocacy effort. Specifically, the op-ed focused on the VPN Trust Initiative's effort to develop a series of principles that can serve as benchmarks for VPN providers that advance trust and transparency with consumers. Our collaboration with civil society and outside experts has led to an expanded VPN Trust Initiative (VTI) Principles that will provide best practices for the industry in the areas of security, privacy, advertising practices, disclosure and transparency, and social responsibility.
Just a decade ago, only a handful of small Internet infrastructure enterprises were even aware of a Congressional effort to combat infringement by foreign "rogue" websites, called the Combating Online Infringement and Counterfeits Act, or COICA, introduced by Senator Patrick Leahy (D-VT). While well-intentioned, the bill would have allowed for the mass blocking of websites by the Department of Justice without due process on the say-so of intellectual property holders.
The unintended due process consequences of COICA, which eventually legislatively became the House of Representatives Stop Online Piracy Act, and the Senate Protect IP Act (SOPA/PIPA), gave birth to a massive, digital grassroots movement that not only defeated SOPA/PIPA but also produced a large wave of Internet activism organizations. The most important outgrowth of the SOPA/PIPA saga turned out to be the creation of permanent organizations like ours, a unified, independent voice for Internet infrastructure providers.
Although it was great to celebrate our 10 year anniversary in such a meaningful manner with so many varied activities, we recognize that our work is always evolving. The Internet infrastructure industry today faces diverse challenges involving security, safety, privacy, and more. We face many of the same intermediary liability-focused challenges that we had when we started, particularly while engaging in complex issues such as Section 230 reform in the United States and the Digital Services Act in the EU.
Thank you for helping us provide a voice for the Internet's infrastructure and make the Internet a better and safer place!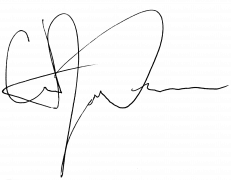 Christian Dawson, Co-Founder and Executive Director, The i2Coalition