i2Coalition July 2021 Legislative Briefing
Your brief update on important Internet policy issues
OUTLOOK
Since early July a bipartisan group of ten Senators and White House officials have been deeply engaged in negotiating the details of a $1.2 trillion bipartisan infrastructure framework (BIF) and a broader $3.5 trillion Democratic social programs spending bill (to be passed by Democrat-only majority vote through the budget reconciliation process). The reconciliation bill, not yet fully drafted, is expected to include Democrat-lead initiatives to, among other things, expand support for families and affordable child care, provide access to education, and address climate change. These two measures are key to President Biden's fulfillment of his economic agenda. While Democrats tout the support by Americans for the economic goals these bills address, Republican Congressional leaders have voiced their concerns about high spending levels and the potential for prolonged inflation.
The Senate negotiations on legislative language began in earnest after President Biden reached agreement with a bipartisan group of centrist Senators in late June on the outlines of a roughly $1.2 trillion "traditional" infrastructure package that would fund a range of areas, including roads, highways, bridges, ports and waterways, broadband, clean energy, and public transit and rail. This $1.2 trillion measure needs the support of at least 10 Republicans in order to advance in the Senate. Its successful enactment is also linked to passage by Senate Democrats of a $3.5 trillion reconciliation bill in tandem that would include funding for social program priorities of the Democrats. House Speaker Nancy Pelosi has said that the House will not consider a Senate-passed BIF until the Senate passes a budget reconciliation package containing those additional social program priorities desired by the Democrats. The linkage of the BIF legislation and the reconciliation social programs measure effectively means that the Senate likely will spend a significant amount of time trying to work out all the details on these matters, and the House will not move forward on infrastructure until the fall.
TECH POLICY PRIORITIES
Section 230. As the U.S. grapples with a summer surge in new COVID-19 cases particularly in states with low vaccination rates, Democrats in Congress and the Administration have been discussing the role of Section 230 reform in stemming online misinformation about the safety and effectiveness of COVID-19 vaccinations. President Biden called upon large social media platforms, especially Facebook, to do more to combat COVID-19 vaccine misinformation online. Senators Amy Klobucar (D-MN) and Ray Lujan (D-NM) introduced a related bill which would create an exception to Section 230 if a platform's algorithm promotes health misinformation related to an existing public health emergency, as defined by the HHS Secretary. Many Republicans have continued to criticize the large social media platforms for alleged conservative bias in their content moderation practices and are supportive of introduced bills that would deny Section 230 protections if a social media platform engages in political censorship.
Antitrust/Competition. On July 9 President Biden signed a major Executive Order containing 72 initiatives to encourage more competition across major economic sectors, including Big Tech. The Democrat leaders of the House and Senate Judiciary subcommittees on antitrust are continuing to push for antitrust law reform. The House Judiciary Committee voted to send to the House floor six antitrust reform bills with bipartisan support after a lengthy and contentious markup. The timing of any House floor vote action on those measures is still unclear as some members of the California delegation representing Silicon Valley have expressed concerns and do not support the bills as currently written. Separately, House Judiciary Republicans, working with Minority Leader McCarthy, released a policy framework that seeks to rein in big tech and includes, among other proposals, support for accelerated antitrust enforcement.
Federal Privacy. The House Energy & Commerce Committee has continued to conduct staff-level roundtable discussions on federal consumer data privacy legislation with the goal of resolving sticking points that have impeded progress, including preemption and private rights of action. The FTC's role in protecting consumer privacy is one of the discussion topics for a late July House E&C subcommittee legislative hearing. The new Colorado privacy law, which like the Virginia law does not include a private right of action, was signed and goes into effect in mid-2023. While passage of comprehensive federal privacy legislation remains a challenge in Congress, bipartisan support and consensus continues to grow for updating laws to better protect children's online privacy.
Copyright/IP. The Democratic Judiciary Committee Chairs in the House and Senate to date have not expressed specific intentions about drafting DMCA reform legislation. The Senate Judiciary IP Subcommittee Ranking Member Senator Thom Tillis (R-NC) has continued to engage with stakeholders on his comprehensive DMCA reform bill toward the goal of introducing it in the coming weeks.  Broadband. Closing the digital divide in unserved and underserved areas to ensure access to broadband as an "essential" service for all Americans is a strong bipartisan priority. The bipartisan BIF negotiations between the Senate group of ten and the White House have been focused on how to allocate approximately $65 billion more in broadband funding, and discussions on the final amount and approaches are ongoing. Several Republican Senators have pushed back against the inclusion of broadband funding in the BIF legislation, contending that broadband funding should be considered deliberatively under "regular order" by the expert committees of jurisdiction. The FCC is continuing the rollout of broadband support programs under its existing authority.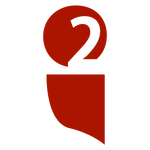 For more in-depth updates on Internet policy that impact your organization, please contact us about joining the i2Coalition.